I recently saw the Japanese trailer
I WAS EXCITED AMAZED WOWED , it was nearly A PERFECT TRAILER, I hope to GOD they released it in english
I PRAY SO MUCH
And I was amazed to see our beloved martian glyphs in the movie in some sort of ancient ruin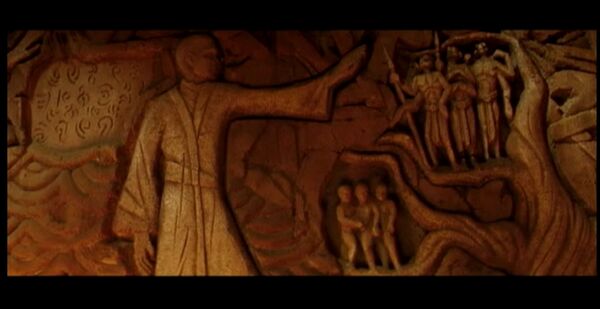 SO I TRANSLATED THEM TO GAIN THE WONDROUS INCITE INTO ANDREW STANTONS LOVELY VARIATION OF BARSOOM, what secrets what wonder what fascinating new things would be revealed about this amazing world?
MSKPN
LEAJD
BAEC
HIBG
I have never been more disappointing in my entire life, not only do these not form english words, they dont form words that could exist in any language, they are unpronounceable . . . it is just a jumble of non-sense letters
I hope to god that they fix this before the movie is released
Community content is available under
CC-BY-SA
unless otherwise noted.